As our government has introduced measures to protect the public from COVID-19, many retailers and businesses are taking additional precautions to protect employees and customers by installing suspended protective shields in stores. These are installed at check-out locations and offer a transparent screen between the cashier and the customer.
Michigan Air Products now offers Gripple suspension systems that are quick and easy to install in all retail environments and represent an ideal solution for this application.
The will-call counter in the Michigan Air Products Troy, MI warehouse had these installed in April.
Take a look: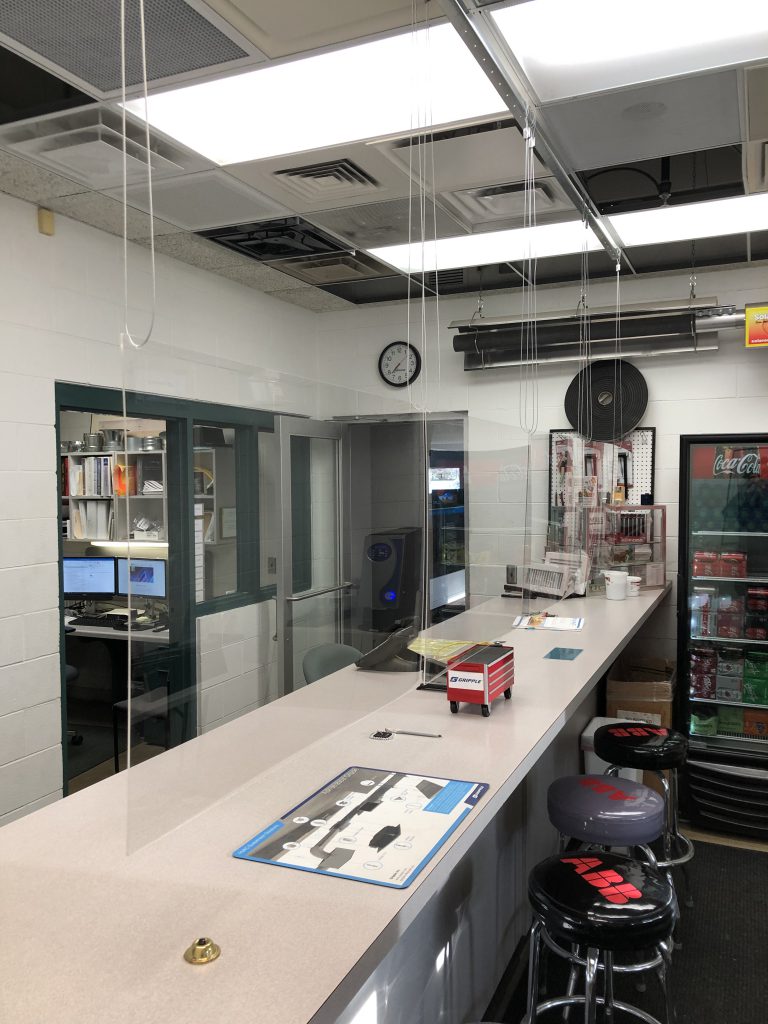 Benefits:
Easy attachment to all common retail environment ceiling structures – including ceiling grids
Quick and easy to retrofit to pre-existing ceilings and structures
Adjustable, depending on required drop length
Discreet – does not detract from POS or product displays
The Protective Shield & Hanger Kit Package:
1/8" thick protective shield (2'x3') pre-cut, cable with pre-attached end fixing, and Gripple Express fastener (many end fixings available upon request)
Contact our Warehouse (warehouse@michiganair.com or 248-837-7000) to order today.
Current lead time is 4 – 5 days.
–
In addition to the protective shields at the counter, other protective measures the Michigan Air Products Warehouse team is taking to protect your health and wellness include:
Customers and employees required to wear masks
Disposable masks and hand sanitizer available prior to entry into will call area
Curbside pickup with call ahead available
Strict social distancing enforced with a maximum of (2) customers at the will call counter at any time
Your health and safety is important to us.