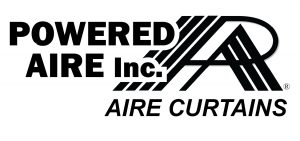 Hospitals rely on sanitary, comfortable conditions to ensure their patients' health. The Powered Aire technology is designed to prevent harmful bacteria, dirt, and insects that carry dangerous diseases from entering into facilities. The units can prevent hot and cold air from entering your facility, driving up your costs and impacting patients' health and comfort. Air curtains can be found in ambulatory centers, temporary aid shelters, screening rooms and other care centers that require the separation of environments.
Michigan Air Products partner, Powered Aire, is continuing to operate business as usual to produce the Air Curtains used in hospitals, medical facilities and other businesses playing a central role in the control and containment of the COVID-19 virus.
Read more about air curtain models for hospitals and healthcare applications here.