Source: ClimateMaster
The Tranquility TRL Series Introduces New Technology Into the Market
ClimateMaster's Tranquility Low-Profile (TRL) Series is their newest innovation in commercial water source heat pumps. The TRL product line provides unparalleled cost and space savings for commercial and multi-family buildings. As the first ever 9" height cabinet, this unit saves you space while maximizing performance.
The Tranquility TRL series works with you to hide in plain sight and can be installed in ceiling spaces as low as 12" in height. This space-saving solution gives architects more freedom with design and allows building owners the ability to reduce the floor-to-floor slab height and maximize floor space.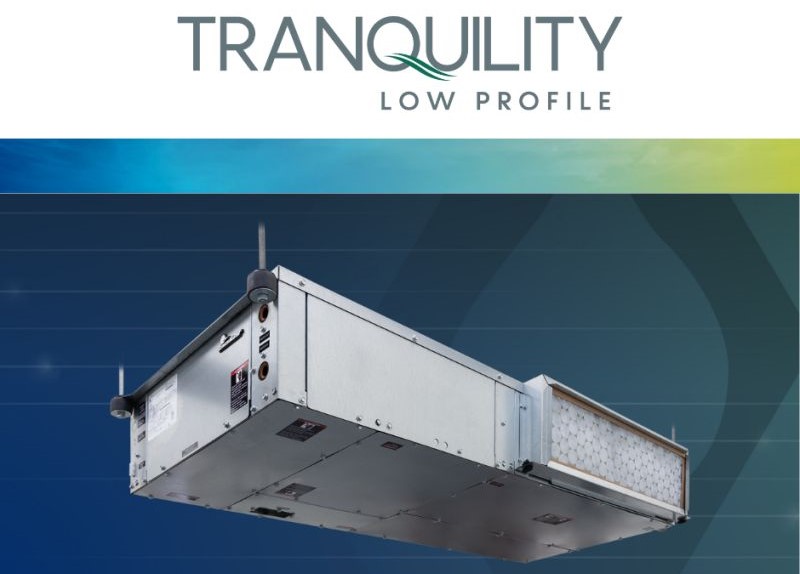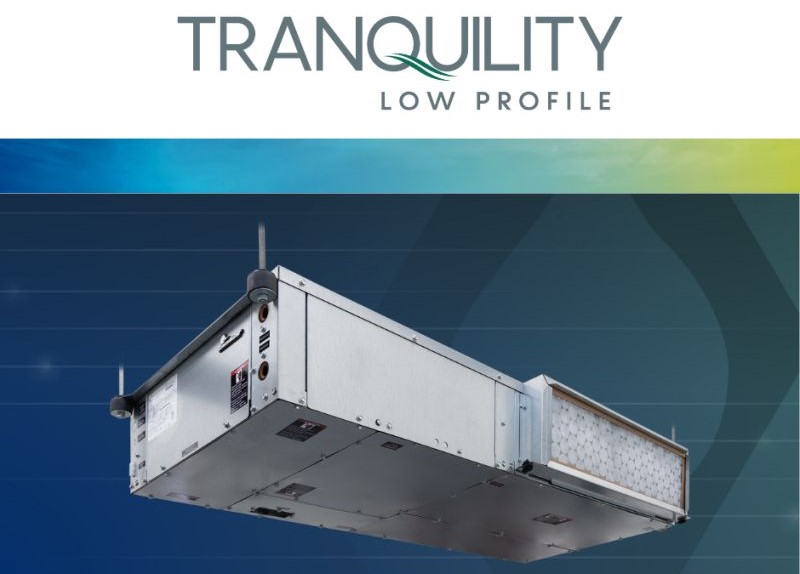 The features and options of the new TRL Series make it stand out as the new market leader.
Sound Performance – A specially designed sound attenuation box paired with an internally framed construction results in operating levels as low as NC 30!
Energy Savings – The TRL encapsulates the latest heat transfer technology by incorporating brazed plate heat exchangers combined with ECM fan motors for maximized efficiency.
Bottom Serviceability – Unit controls, electrical components, water components/circuit, refrigeration components/circuit, power disconnect, service tool connection, drain pan, air coil, air filter, water strainer, and blower motor assembly.
Simplified Start-up and Commissioning – On-board iGate controls communicate and provide a gateway into the system dramatically reducing start-up, commissioning, and troubleshooting time.
Configurability – Integrated water valves, flow regulators, water pumps, and much more!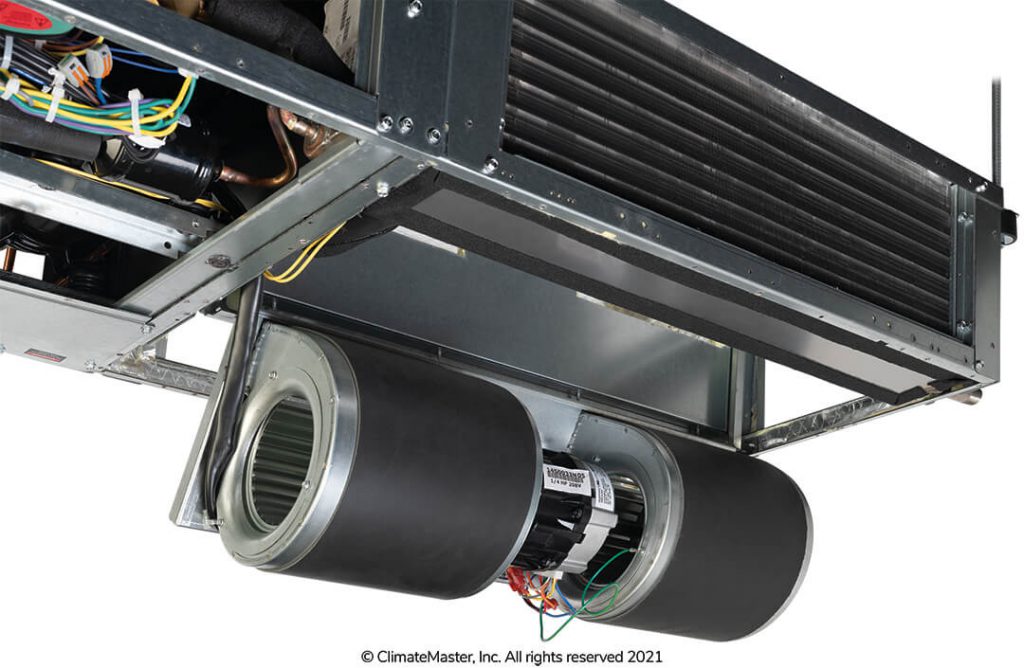 Available in sizes 006 (1/2 ton) – 015 (1.25 ton), the Tranquility TRL product line offers many options and features for increased application flexibility and system efficiency. You can find additional information regarding the Tranquility TRL series' features and advantages here. Combined with unrivaled savings, efficiency, and serviceability, the exclusive benefits of the TRL series speak for themselves.
Contact Michigan Air Products at sales@michiganair.com to learn how you can enhance your space with a low-profile water source heat pump built to make efficiency simple.