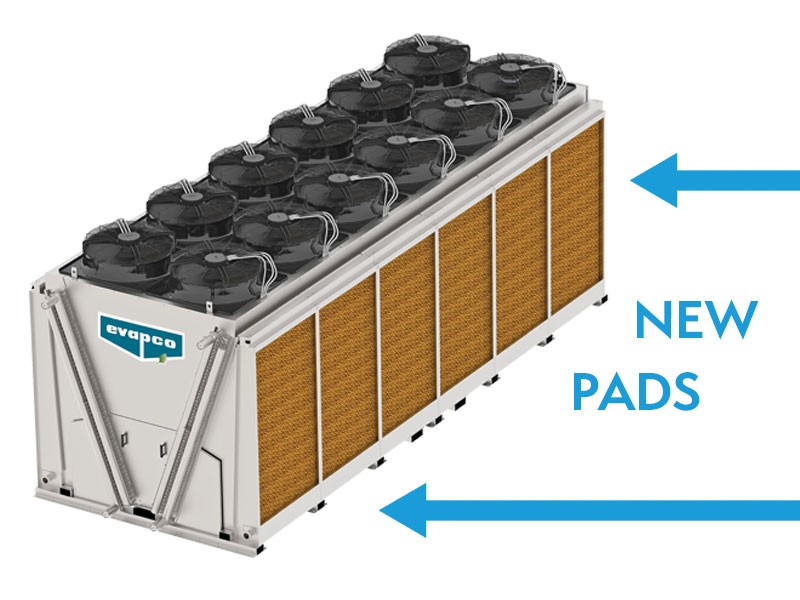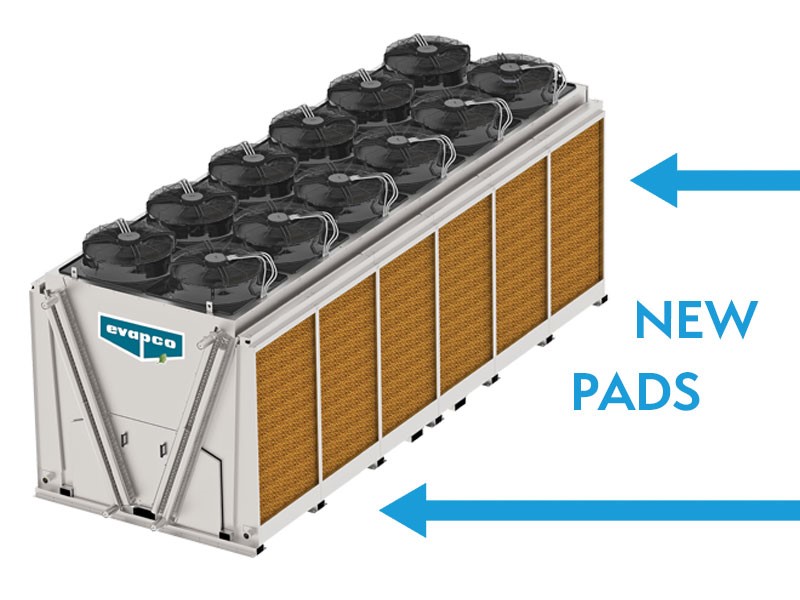 EVAPCO's continued Research & Development efforts and commitment to offering the best products in the industry have resulted in another huge step forward for the eco-Air product line.
Michigan Air Products is proud to share that EVAPCO eco-Air Adiabatic Coolers are now offered with new 6" deep adiabatic pads for higher saturation efficiency and lower depressed dry bulb temperatures.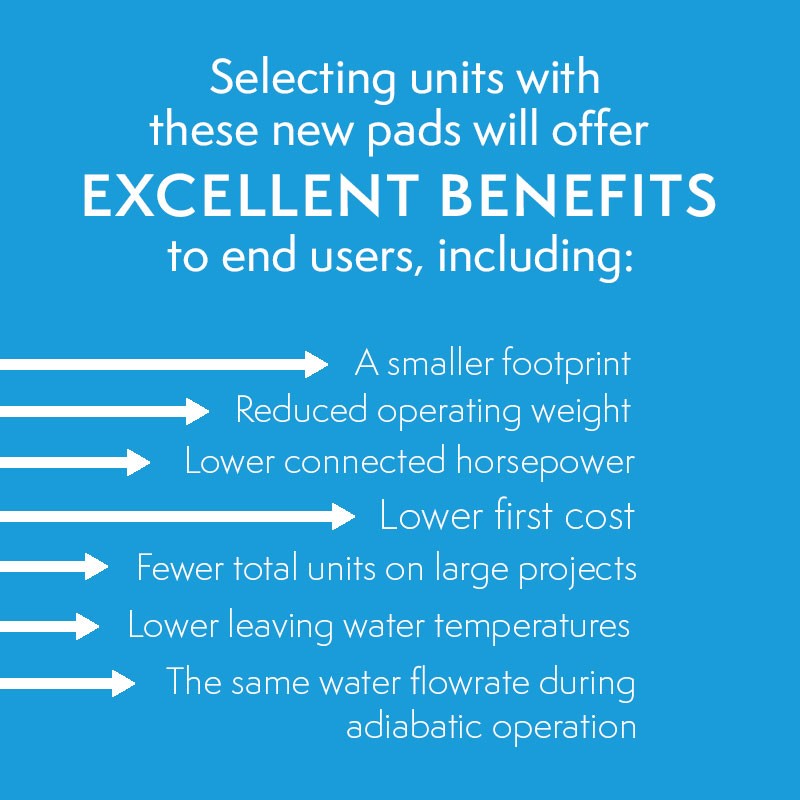 The eco-Air Adiabatic Cooler (EAVWA) product line with the new pads is now available for your projects.
Here's an example demonstrating the differences between the previous generation and the next generation product. For reference, the example design criteria is as follows:
Flowrate: 600 GPM
Fluid: Water
Fluid Inlet/Outlet Temperatures: 100°F/90°F
Entering Air Wet-Bulb/Dry-Bulb Temperatures: 78°F/95°F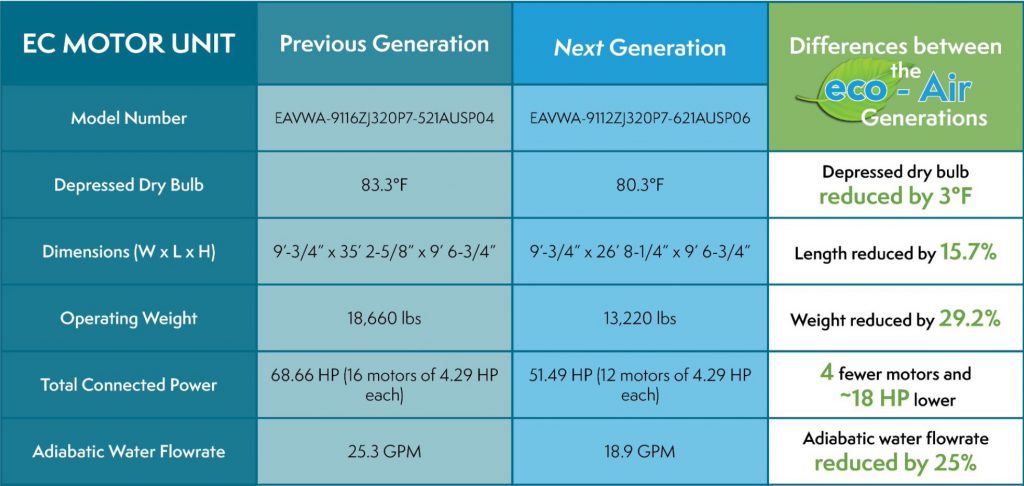 The next generation does not require an edge treatment due to the new cellulose material that provides the necessary rigidity for shipping, handling, and cleaning.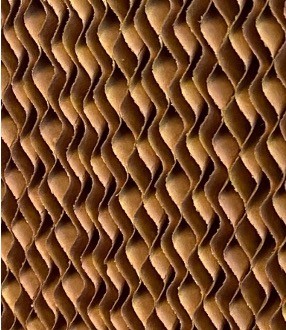 To discuss the next generation of the eco-Air Adiabatic Cooler product line with the new pads for your project reach out to sales@michiganair.com.